AC Maintenance Corona CA & Surroundings
Maintaining a Cool Home with Air Conditioning Maintenance
It is essential that you take care of your air conditioner system especially if you live in Corona or surrounding areas. Keeping up with your Air Conditioning system's maintenance and AC requirements is imperative to the comfort of your family and friends.
AC units should not be neglected. Annual HVAC maintenance is a great way to keep your family comfortable and save money on costly and untimely ac repairs. Your AC system's efficiency depends on regular maintenance and tune-ups. You'll also be pleased to know that a tune up is usually less expensive than running an inefficient central AC system. If you are researching "Best AC Maintenance Near Me", look no further. Call us today!
AC Tune Ups help you beat the SoCal heat
The Steady Air, Inc. team will take care of your unit with regular tune-ups, AC unit maintenance, and other HVAC services. Our factory-trained technicians will give your air conditioner the royal treatment it deserves, from fixing broken parts to charging refrigerant. This will ensure the system's longevity, reduce operational costs, and keep repair costs to a minimum.
Factory-trained ac technicians provide ac maintenance service so your cooling system will meet all your comfort needs. Steady Air, Inc. uses upfront pricing, so you won't be surprised by your service bill.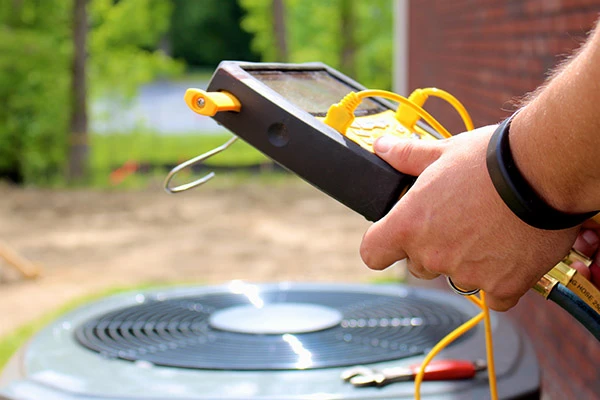 What Does AC Maintenance Inlude?
Replace or clean standard 1″ filter/clean return air grill, if available (homeowner must supply).
Protects system components and improves the air quality


Compare Freon levels and pressures
You can ensure that your system efficiency is accurate


Examine electrical wiring and connections
Protects electrical current from potential dangers


Visually inspect condensate drain, pump
Protects your home against potential water damage, and ensures that the system is in good working order


Check operation and replace batteries
Validate proper programming that saves energy


Contactor for Pits and Burns
Avoids cooling system failures
Check fan blades to make sure there are no cracks or defects
This protects the system and helps to reduce unwanted noise


Lubricate fan motors if necessary
Noise reduction and fan motor operation maintained


Check and draw on the compressor
Protects the "heart of the system" and ensures its correct operation


If present, inspect the drain safety overflow relay
Water leakage and flooding can be prevented


Inspect insulation at coil and condenser Freon lines
Protects the line set, and aids in total system operation


Check your indoor coil for visible leaks
This reduces the chance of system failure and improves efficiency
Call Steady Air, Inc. and schedule your AC maintenance today!
Steady Air, Inc. is dedicated to your safety and security. We back all our air conditioner services with a 1-year labor and parts warranty. Our air conditioning services are backed by our experience and top-quality AC Parts and Products. We can guarantee your family's comfort all year long.  
Regular tune-ups can be a worthwhile investment. To book your maintenance appointment, give our technicians a call (951) 407-9110 and contact us online
Our Experience Speaks Volumes
Our furnace stopped working and with the cold weather coming and small kids in the home I needed someone who knew what they were doing. Rob was the technician who came to our house and he was courteous and professional. He was very informative and didn't mind me asking lots of questions. Overall, he was able to fix the issue and our furnace is working better than ever. Thanks Rob. Now we have a warm and comfortable home again.
Rob and his team have been amazing!! They have been so great to work with and we're able to work with our budget. I will only use them due to such a great start from the beginning!!
We had a power surge due to faulty Tesla equipment that blew out both of our ac units and thermostats attached to the units at which point we contacted Steady Air to take a look and help access and repair the damage. This tech who came out was well versed in dealing with what was going on diagnosed the problem and repaired it.
Rob was very professional and he was very attentive to when I had any questions . Always answered when I called and he is super reliable . Would recommend to anyone.