Free Estimates And Second Opinions
Irvine, CA HVAC Contractor Services
Irvine California is known for its hot summer days. Without a properly working air conditioner, you can't live comfortably through the season. AT Steady Air Inc our Air Conditioning Service technicians specialize in air conditioning repairs and installing air conditioners in Irvine. Our reputation has been built on the satisfaction of our clients.
There are many air conditioners available. We will help you choose the right one for your home. We will also install the system so it fits perfectly, making sure your new air conditioner is running at its maximum efficiency. High efficiency AC units mean lower energy bills. Call our team to book air conditioning services in San Bernardino CA or the surrounding areas.
It's not difficult to find an Irvine HVAC Contractor who can install or service your air conditioner. It Is difficult to find an HVAC company you can trust to complete the job correctly and on time while keeping you informed. It is essential to hire a Reliable Irvine Heating and Air Conditioning Company for AC replacement, repairs, and maintenance that will provide the quality of work you expect. This means you're already in the right spot. Our AC experts specialize in: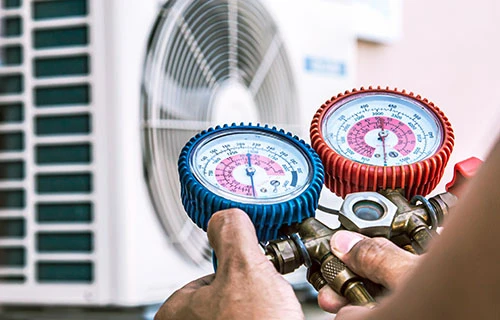 How do you know if your air conditioner needs to be repaired or replaced? Your system's age is an indicator of its condition. The average air conditioner lasts 10-15 years. If you're having trouble with your ac unit and it's older than 10 years, it may be time to replace it.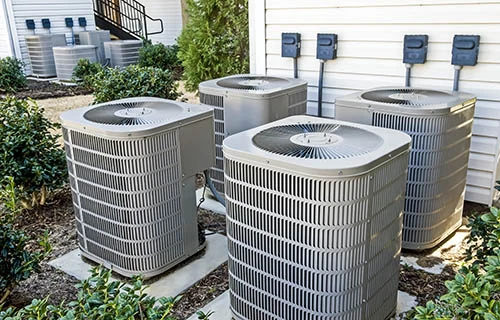 It is essential that you take care of your air conditioner system especially if you live in Corona or surrounding areas. Keeping up with your HVAC system's maintenance and AC Repair requirements is imperative to the comfort of your family and friends. AC units should not be neglected.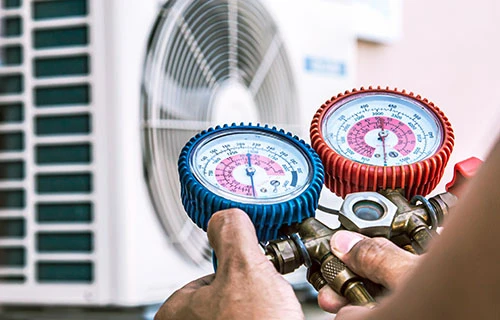 Your air conditioner is important for providing cool air to your home during the summer months. A malfunctioning AC causes discomfort and sometimes danger to your health. Steady Air, Inc. strives to ensure that our customers feel safe and comfortable in their homes.
We can install or replace your AC
Once we help you narrow down your choices, you can then choose the AC system you would like installed in your home. The quality of your system's operation will depend on everything, from its size to its layout and air ducts. We will assist you with all of these important decisions.
No matter what stage of the process you are in, whether you're installing an air conditioner in a new home or replacing your old one. It is important to know that your technician will be able to complete the job flawlessly. Our fully trained and certified technicians have the knowledge and experience to handle any job, big or small.
Are you in need of air conditioning maintenance or repairs?
Contact us immediately if your air conditioner makes strange or unusual sounds, blows warm air too often, or starts and stops abruptly. It is not a good idea to ignore these symptoms only to find out that the problem was much more serious than you thought. Our air conditioning contractors in Corona will quickly and effectively get your system running like new again in no time.
To make it even easier, we offer our clients 3 different maintenance plans. Members are awarded special perks and discounts. Air conditioning maintenance should be a priority for everyone. Without annual maintenance, your air conditioner's life span becomes shorter. It's usually more cost efficient to prevent problems then it is to fix them. So if you, like so many other people, have been neglecting your hard-working AC, call to schedule a tune up today. We can walk you through the membership plans to see if any of them meet your needs.
Steady Air, Inc. provides superior workmanship at affordable rates. If you need a reliable heating and cooling company that prioritizes customer satisfaction and provides transparent pricing, call us today for a free consultation.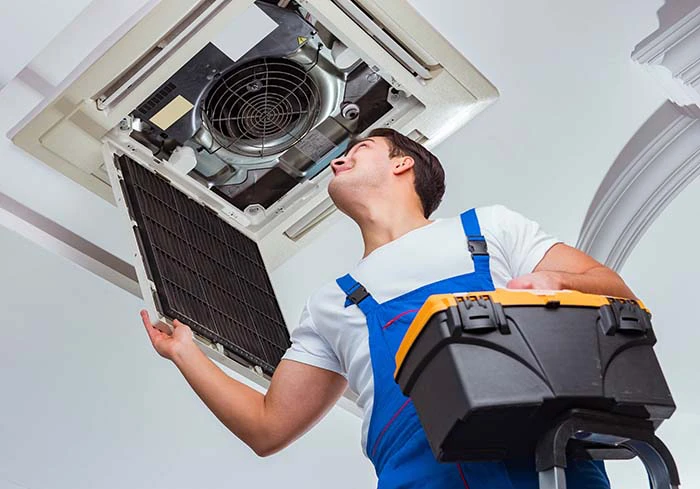 Rob was very professional and he was very attentive to when I had any questions. Always answered when I called and he is super reliable. Would recommend it to anyone.
We had a power surge due to faulty Tesla equipment that blew out both of our ac units and thermostats attached to the units at which point we contacted Steady Air to take a look and help access and repair the damage. This tech who came out was well versed in dealing with what was going on diagnosed the problem and repaired it.
Rob and his team have been amazing!! They have been so great to work with and we're able to work with our budget. I will only use them due to such a great start from the beginning!!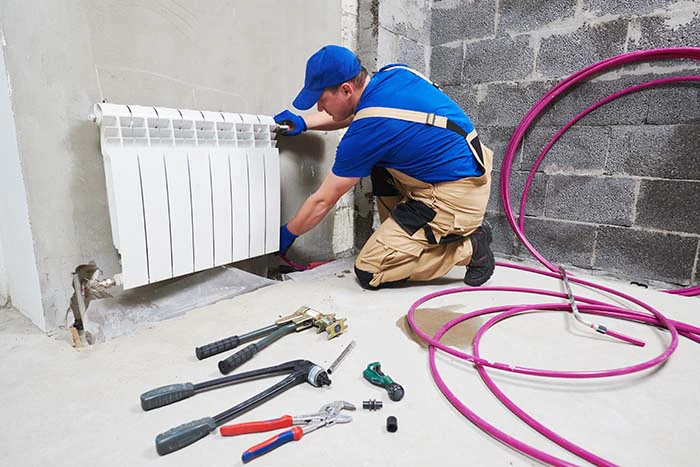 Irvine, CA Heating Service
Our mild winter temperatures cannot compare to the summertime extremes. However, those of us who live in this area know we still need reliable heaters in Corona, for those colder winter nights. We can help you with heating installation, repair, and tune ups.
Some HVAC companies will pressure you to buy more heating products or services than you actually need. Not us. We won't recommend any unnecessary services or products, but we will provide you with options so you can make informed decisions. We will help you decide which heating system is best suited for your home. At Steady Air, Inc. we are committed to working on customized solutions for even the most unique challenges. We know that energy efficiency is important to all our customers. We can help you choose from a variety of heaters that will keep your energy bills down and your family warm all year. Call our team today to schedule heating services for Riverside, CA and surrounding areas.
Most people consider a new heater a major investment. Do not rush to select a furnace or heat pump system, only to find out that it does not suit your needs. We will consult with you on this decision as much or as little as you need. We are highly skilled and knowledgeable heating contractors and can guide you in the right direction while keeping you from making costly mistakes. We love helping our customers navigate the process.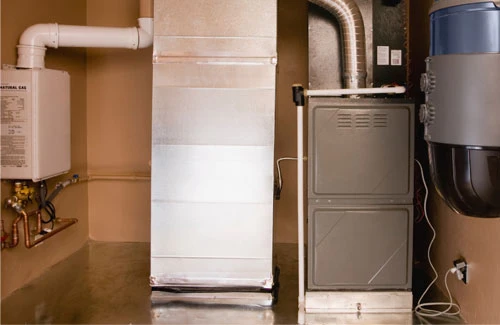 How do you know if your furnace or heat pump needs repair or replacement? Your system's age is an indication. The average furnace lasts between 10 and 15 years. If your furnace or heat pump is experiencing issues and it's older than 10 years, it may be time to replace it.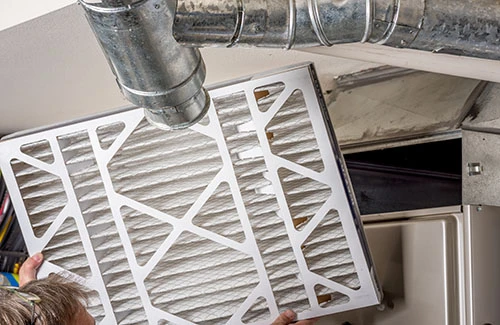 Steady Air, Inc.'s heating maintenance services will give your system the care it needs. No matter what make or model, our team can work on any system. We have trained our team to work on all brands and types of HVAC systems in Corona and surrounding areas.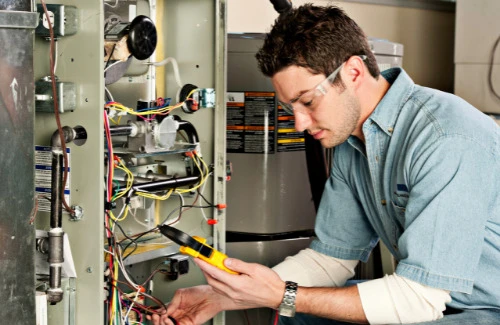 Your heating system is essential for providing warm air to your home during winter months. A malfunctioning furnace can cause distress, discomfort, and even danger to your safety and health. Steady Air, Inc. strives to ensure that our customers feel safe and comfortable in their homes.
FOR HEATING REPAIRS, REPLACEMENT, AND MAINTENANCE IN CORONA, CALL US TODAY!
Simply because you may require a variety of heating services, doesn't mean you should have to hire multiple heating and air companies. Our staff will provide you with every heating service necessary, from installation or routine maintenance to repairs and replacement.
Heating systems are our specialty. We will work closely with you during the entire process to get to know your heating needs and personal preferences. This will ensure that you receive a new HVAC system that's specifically tailored to your home. You don't want to risk the expense that comes with hiring an amateur or the large, overpriced HVAC contractors in Riverside. For exceptional heating services contact us.
Top Places To See In Irvine CA