Furnace Installation & Replacement in Corona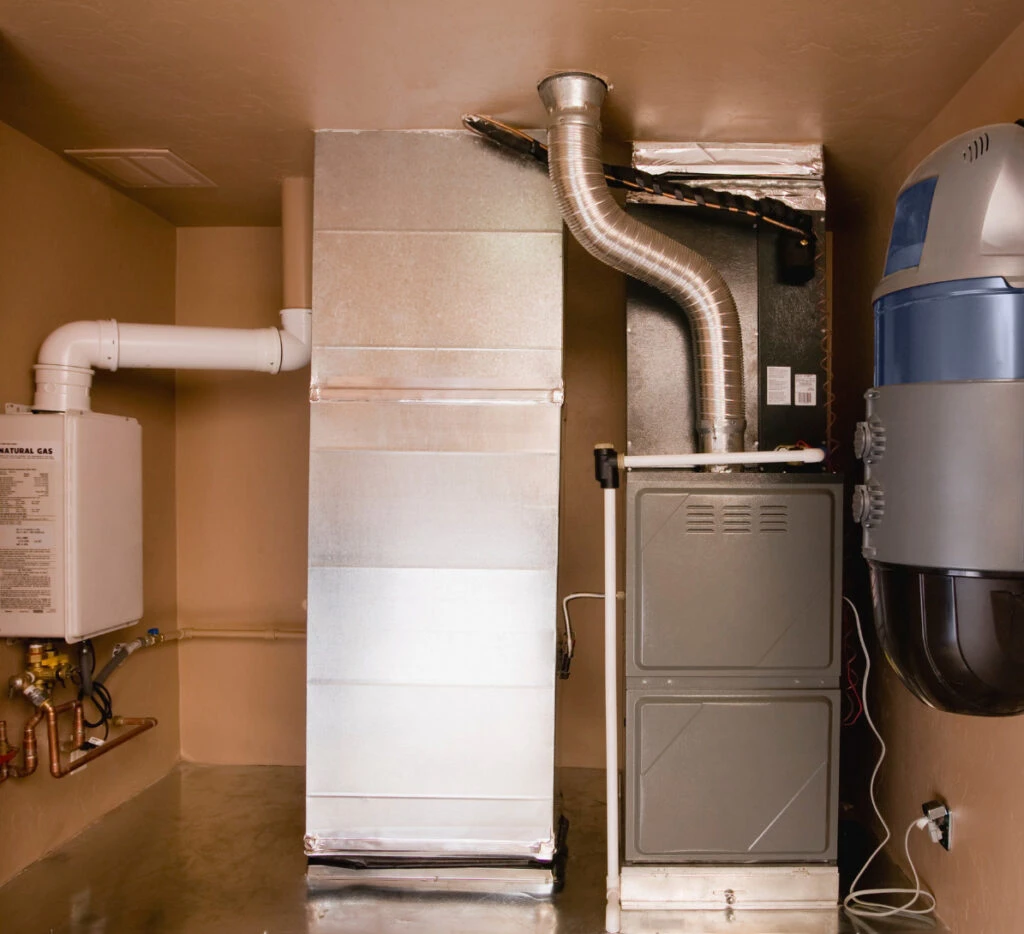 ENDLESS RELIEF FROM THOSE CHILLY WINTER DAYS
You need a Furnace that is reliable and will keep you warm no matter where you are located in Corona & surrounding areas. Finding the right HVAC Company near you, is imperative. Call us today if your Heating System isn't getting the job done!
How do you know if your furnace or heat pump needs to be repaired or replaced? Your system's age is an indicator of its condition. The average furnace lasts between 10 and 15 years. If your furnace or heat pump is experiencing problems and is older than 10 years, it may be time to replace it.
Steady Air Inc. is the only way to know which Furnace service is best for you. You can be sure that we will provide a no-obligation consultation in your home. We will answer all your questions, from energy efficiency to indoor air quality, so you can make an informed decision for your family.
Are you ready to replace your Furnace?
It is one of most important decisions that you can make for your family and home. It is important to choose the right Heating system for your house and the right furnace company to install your new furnace or new heat pump in Corona & surrounding areas. Steady Air Inc. is the right heating and air conditioning company to help you with Furnace Installation and Furnace Replacement.
Our team at Steady Air Inc. is dedicated to helping you select the best furnace or heat pump system. We recommend that you set up an in-home, free-of-charge, no-obligation estimate with the Steady Air Inc. installation team before making any purchase decision. Our HVAC experts will be happy to answer any questions you may have and give you a customized warming system estimate. We will use our experience to recommend the best system for you.
We consider many factors when determining the size of your Furnace to fit your home. We will assess the dimensions of your home, layout, and location. A home located closer to the coast will naturally be cooler than one that is located further inland. We also consider how your home is powered (solar or electric). This will enable us to select the right size unit, which is one that can provide uniform comfort throughout your home and not overwork or short cycle.
Steady Air Inc. offers a variety of furnace or heat pump brands to meet your specific needs. We can help you select the right system for you.
We are available to answer any questions you might have. We have answered frequently asked questions about furnace installatallation.
What you can expect from heating installation by Steady Air Inc.
Simple answer: A perfect furnace or heat pump for your house, installed perfectly.
How do we make it happen? Before any installation begins, a Steady Air Inc. comfort consultant will visit your property to evaluate it. We'll then present three options of furnace units that can be used to suit your needs. Our crew arrives with drop cloths, and shoe covers for your protection on the day of the furnace install. We vacuum and clean up your space after we have completed the installation. We'll then walk you through the system to ensure that you are comfortable using your new Furnace.
We know there are many companies that offer furnace replacement in Corona & surrounding areas. It can be difficult to pick the right team. These are the reasons our team is the best option for furnace installation.
A free marketplace: Steady Air Inc. offers a broad range of brands and manufacturers, unlike other companies that only offer one make and a couple different models. Why is this important to you? We can help you find a superior system, regardless of the brand. This will save you money.
We can help you find the perfect system. We have access to many manufacturers so we can get any system for any application. We can find the right system for you, no matter how small or large.
Trained and certified professionals Our certified technicians are highly trained and continually hone their skills by gaining hands-on experience and continuing training refresher courses.
A family-owned business Steady Air, Inc. is family owned and operated. We are proud to be your company of choice for any HVAC services you may need over the years.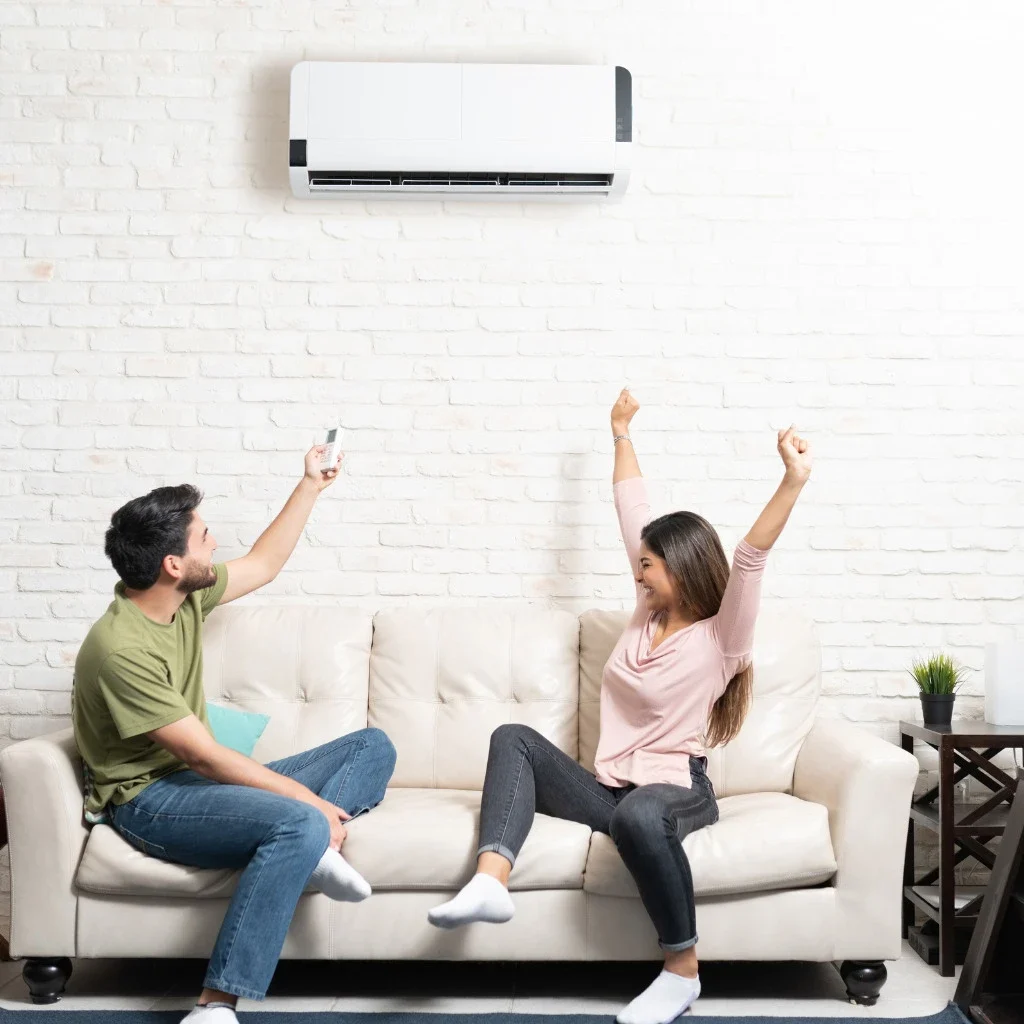 Ductless Heating Installation & Replacement
Steady Air Inc.'s ductless heating solutions work in any space, no matter how small or specialized. These systems are often referred to as ductless mini splits. They can heat or warm your home without the same problems as standard furnaces. Our experts are fully trained in installing ductless Heating systems and can install a special mini-split system in your home that will provide high energy efficiency.
Call Steady Air Inc. for Ductless Heating Installation near You!
Steady Air Inc. does more than install top-quality Heating and Air Conditioning equipment. We offer all the HVAC services you need throughout your system's life. To schedule a Heating and Cooling Installation or Repair, complete our online form Or call us at (951) 407-9110.
Our Experience Speaks Volumes
Our furnace stopped working and with the cold weather coming and small kids in the home I needed someone who knew what they were doing. Rob was the technician who came to our house and he was courteous and professional. He was very informative and didn't mind me asking lots of questions. Overall, he was able to fix the issue and our furnace is working better than ever. Thanks Rob. Now we have a warm and comfortable home again.
Rob and his team have been amazing!! They have been so great to work with and we're able to work with our budget. I will only use them due to such a great start from the beginning!!
We had a power surge due to faulty Tesla equipment that blew out both of our ac units and thermostats attached to the units at which point we contacted Steady Air to take a look and help access and repair the damage. This tech who came out was well versed in dealing with what was going on diagnosed the problem and repaired it.
Rob was very professional and he was very attentive to when I had any questions . Always answered when I called and he is super reliable . Would recommend to anyone.